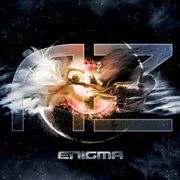 Release Date:  10 September 2012 - Time Divide Records Ltd
Tracklist:
Edit
1. Enter the Enigma 2. Artificial Soul 3. Divinity 4. Seven Hills 5. Warning 6. Turned to Ash 7. Still Human 8. Eternal Snow 9. Downfall
Ad blocker interference detected!
Wikia is a free-to-use site that makes money from advertising. We have a modified experience for viewers using ad blockers

Wikia is not accessible if you've made further modifications. Remove the custom ad blocker rule(s) and the page will load as expected.