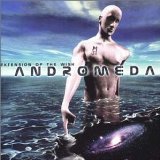 Tracklist:
Edit
1. The Words Unspoken
2. Crescendo of Thoughts
3. In the Deepest of Waters
4. Chameleon Carneval
5. Star Shooter Supreme
6. Extension of the Wish
7. Arch Angel
Bonustracks (Definitive Extension) 8. Journey of Polyspheric Experience
9. Eclipse
---
Informations:
Edit
released: 2001
Publisher: Century Media
---
Ad blocker interference detected!
Wikia is a free-to-use site that makes money from advertising. We have a modified experience for viewers using ad blockers

Wikia is not accessible if you've made further modifications. Remove the custom ad blocker rule(s) and the page will load as expected.