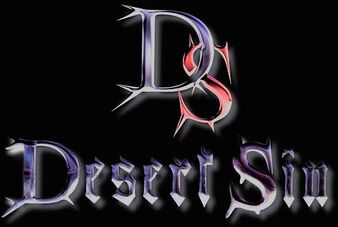 Biography:
Edit
Roman Fischer (Keyboads, Progamming) and Sandro Holzer (Lead Vocals, Guitars) founded Desert Sin in 2000. The original name of the band was Sick-U-R. Shortly afterwards Rainer Fischer (Bass, Vocals) and Harald Vogl (Drums) joined the band to complete the first line up.
Desert Sin/Sick-U-R recorded the EP MMIV (2004) and the CD Zero Hour (2005). Whereas the song My Empire was also the opening track of the Metal Crusade XIV CD produced by the renowned German Heavy Metal Magazine Heavy!.
Later that year Stefan Entner (Lead Guitar) joined the band.
In 2008 the band changed their name into Destert Sin. In order to promote the change Desert Sin produced the compilation CD All in One exclusively for the Keep It True X Festival.
March 6th 2009 Desert Sin released their first CD entitled The Edge Of Horizon via Pure Steel Records. Later this year Desert Sin was part of the Next Generation Open Air festival playing with bands like Tyr, Crimefall and Equilibrium.
2010 Desert Sin had the honor to be part of the Swordbrothers Festival in Andernach, Gemany.
January 20th 2012 Desert Sin released their second CD Destination Paradise, again via Pure Steel Records.
Early 2013 Pit Kordus (Lead Guitar) joined the band.
---
Sandro Holzer - Lead Vocals
Rainer Fischer - Bass
Roman Fischer - Keys
Stefan Entner - Guitar
---
Discography:
Edit
The Edge of Horizon (2009)
Destination Paradise (2012)
---
Website: http://www.desertsin.net/
---
Ad blocker interference detected!
Wikia is a free-to-use site that makes money from advertising. We have a modified experience for viewers using ad blockers

Wikia is not accessible if you've made further modifications. Remove the custom ad blocker rule(s) and the page will load as expected.