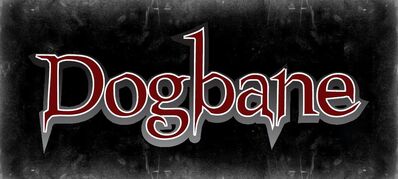 Biography:
Edit
Kevin Davis Formed the seminal punk band Graveyard Jewelry Shoppers in the 80's and Behemoth in the early 90's. Recorded with Watts Left in 1993. Recorded and toured extensively with Unsettled in 1995. Recorded with Society's Burden in 2000 and The Rub in 2001. Owner, operator, engineer, and producer of Studio 5 since 1995, recording numerous local and national acts of various genres.
Mitchell Allred Recorded and toured regionally during the middle and late 90's-2001 with Rhenium and Society's Burden. Reviewed & interviewed by both above and underground press in the US & Europe. Recorded with The Rub in 2001. Currently writes, records and plays locally with Flea Market Hot Rod.
Jerry Lee Cloer Founding member of Rictus Grin, which has recorded and performed for 17 years and counting. Additional recordings composed with Dead Wrong in 2001, Dead Season in 2003, and Crucifice 2007.
Jeff Neal Began in the early 80's as the vocalist for Deceiver. Performed vocals on the 1998 demo of long-time N.C. based band Steel Wolf. Recorded and toured regionally with Avalon until the early 90's. Recorded with Odins Cross in 1999. His most current endeavors include Octobers Ghost and Super Heat.
David Ellenburg Founding member and co-creative force behind the long-lived Rictus Grin. Has applied his songwriting skills to the numerous Grinyard Catalog as well as an EP with Dead Wrong in 2001. Recorded with October in 2000. Appeared on the Saint Vitus tribute album "A Timeless Tale" 2005.
---
Jeff Neal - Vocals
Mitch Allred - Guitars
David Ellenburg - Guitars
Kevin Davis - Bass
Jerry Cloer - Drums
---
Discography:
Edit
Residual Alcatraz (2011)
---
---
Ad blocker interference detected!
Wikia is a free-to-use site that makes money from advertising. We have a modified experience for viewers using ad blockers

Wikia is not accessible if you've made further modifications. Remove the custom ad blocker rule(s) and the page will load as expected.