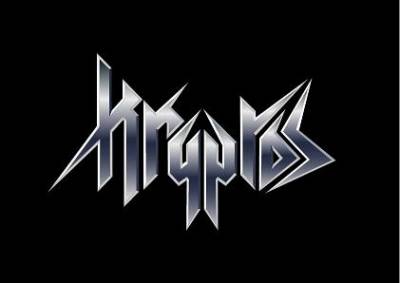 Biography:
Edit
Kryptos was formed in 1998 and are considered one of the leading heavy metal bands to emerge from India. Since their creation they have released two albums, SPIRAL ASCENT in 2004 and THE ARK OF GEMINI in 2008, which are considered cult classics in the Indian metal underground. After signing with OSM Records from California in 2007 Kryptos went on to open for some of the biggest bands in metal like the mighty Iron Maiden, Dark Tranquillity, Kreator, Amon Amarth, Satyricon and many more. In 2010 Kryptos became the first metal band from India to do a cross country tour of Europe playing at the Rockmaraton Festival in Hungary and the In Flammen Festival in Germany along with more club dates in Germany and Switzerland. After landing endorsement deals with ESP and MAPEX, Kryptos also recently signed a publishing deal with ENORM Music from Germany and are set to release their long awaited third album 'The Coils of Apollyon' in Europe and the U.S in September 2012 through AFM Records, Germany. Kryptos don't just play heavy metal. They live it. With influences ranging from Judas Priest, Iron Maiden, Black Sabbath and Candlemass to Mercyful Fate, Kreator and Coroner, Kryptos channels the spirit of these 80's metal masters to create a sound that still manages to sound as fresh and vital as it did back in metal's golden years
---
Nolan Lewis - vocals, guitars
Rohit Chaturvedi - guitars
Jaywant Tewari - bass
Ryan Colaco - drums
---
Discography:
Edit
Spiral Ascent (2004)
The Ark of Gemini (2007)
The Coils of Apollyon (2012)
---
Website: http://www.myspace.com/kryptosindia
---
Ad blocker interference detected!
Wikia is a free-to-use site that makes money from advertising. We have a modified experience for viewers using ad blockers

Wikia is not accessible if you've made further modifications. Remove the custom ad blocker rule(s) and the page will load as expected.