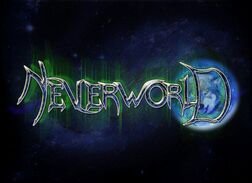 Biography:
Edit
Neverworld was born out of the ashes of two Hertfordshire based bands, Sentinal and Killer Messiah. Vocalist and lead guitar player Ben Colton, keyboard player James Thackway and drummer Mike Vaughan, had been trying to get Sentinal going again after a years hiatus. but there was trouble in the ranks. After a few line up changes, the band decided Sentinal was no longer worth the headache. 

Mike Vaughan, although a drummer by trade, was the vocalist of Killer Messiah. They were also experiencing some problems. Jack Foster, lead guitarist of Killer, on request of Mike, turned up at a Sentinal rehearsal with a view to joining. It turned out to be Sentinal's final session, but plans were already underway to start a brand new project. Ben, James and Mike already had some new material to play with, so they immediately asked Jack to come in and join them on a new journey. 
The new project now just needed a bass player and a name - enter John Peters. John was a former member of Sub Culture Heroes, another one of Mike's old bands. After John joined, the band began having many discussions about the name. Finally, after about two months of throwing ideas around, they decided upon Neverworld. It was then they began the writing and recording process of their debut E.P Welcome to.... It took five months of up's, downs and a lot of hard work, but they eventually accomplished what they set out to do;  record three tracks that showcased their song-writing talents and insane musicianship, all the while sticking to their roots. Neverworld try and incorporate all the metal genres into their own unique brand. Each member has their own influences and that shows throughout the E.P. Neverworld also wanted to create an audio visual brand. Neverworld in their own words is the 'dream world' that everyone visits while they sleep. With that in mind, the possibilities for the visual aspect of their product are almost endless and will make for some very interesting videos and merchandise. The band will also be seeking to entertain with a high octane live set filled with great songs, theatrics and superb musicianship. Neverworld have come to save heavy metal and to take the old school into the 21st century.
Ben Colton - Vocals and guitar
Jack Foster- Guitar
Mike Vaughan - Drums
Daniel Potter - Keyboards
Gary Payne - Bass
---
Ad blocker interference detected!
Wikia is a free-to-use site that makes money from advertising. We have a modified experience for viewers using ad blockers

Wikia is not accessible if you've made further modifications. Remove the custom ad blocker rule(s) and the page will load as expected.