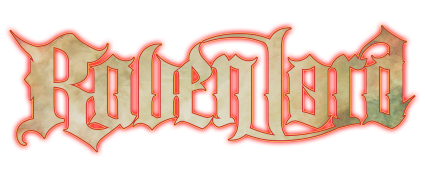 Biography:
Edit
RAVEN LORD is a six piece band of quality musicians with backgrounds steeped in heavy metal history. Csaba Zvekan (Killing Machine, Sardonyx, Emergency) – Vocals, Joe Stump (HolyHell, Reign of Terror)- Lead Guitar, George Karafotis (Vermillion Days, Operation X) - Guitar, Jamie Mallender (Tony Martin Band, ex-Black Sabbath) – Bass Guitar , Alessandro Duo (Voodoo Highway) - Keyboards, and Rich Smith (Power Quest) - Drums.
Unashamedly wearing their heavy metal roots on their leather studded sleeves, RAVEN LORD combine the classic metal feel of the past with a modern edge of the present. Thunderous bass lines, pounding drums with razor sharp riffs blend with distinct heavy, melodic vocals to create powerful and memorable songs. The music that RAVEN LORD brings to you simply stuns – no pretensions – just hell of a metal entertainment.
With the album in the pipeline, the band is already attracting attention from labels and heavyweight producers who are all eager to get involved. RAVEN LORD are priming themselves to deliver the most metallic carnage across the globe.
Csaba Zvekan - vocals
Joe Stump - guitars
George Karafotis - guitars
Jamie Mallender - bass
Rich Smith - drums
Alessandro Duo - keyboards
---
Discography:
Edit
Descent to the Underworld (2013)
---
Ad blocker interference detected!
Wikia is a free-to-use site that makes money from advertising. We have a modified experience for viewers using ad blockers

Wikia is not accessible if you've made further modifications. Remove the custom ad blocker rule(s) and the page will load as expected.